At the first International Sports Hackdays in Basel, Sierre and Milan, over 120 developers and designers, journalists and scientists, professionals and amateurs came together to prototype new approaches to make creative use of sports data. They built new types of hardware, new interfaces for fitness equipment and spectator apps, analyzed Tour de France performances and FC Basel's tactics, sport education policies, infrastructures and much more – and thus brought the spirit of open innovation and creative technology use to the field of sports. More hackdays are coming up, and a new international OK Working Group is being kicked off!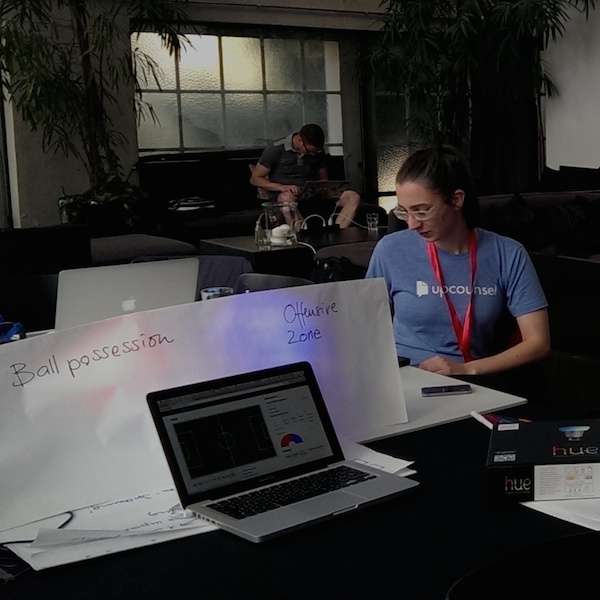 Project Secondlamp is visualizing the intensity and tendency of a football match with the color and brightness of two light bulbs.
While open government data has become an established force for transparency, efficiency and innovation in the public sector, the world of sports stands at a beginning: even though there's so much passion, even though there's so much potential, sports data often remain in the closed coffers of functionaries. Last weekend, the International Sports Hackdays were just one successful play to change this game, just one step towards opening up sports to data, and sports data to the world. Therefore: Mr. Blatter, tear down this wall, make FIFA's data available to all!
Martin Rumo, Embedded Computer Scientist at Switzerland's Federal Institute of Sports in Magglingen explained the situation: "In elite sport, we collect more and more data every day, but to make it used and useful, we must build bridges between developers, designers and data scientists and the world of sports."
With experts for athletic data from leading companies such as Deltatre or Technogym or from Switzerland's National Sports Centre, with data visualization experts from companies such as Tuxtax or Interactive Things as well as academics, hackers and makers from leading local tech firms, the event attracted talents hardly ever brought together, a set of interdisciplinary innovators that proved to be extraordinarily productive – in building bridges, but also in making actual progress.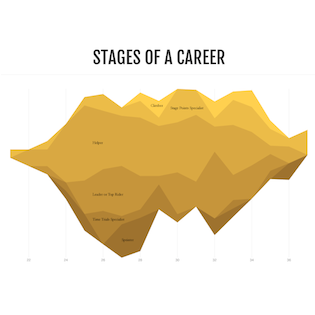 Plot helping to visualize and analyze the career of a road bicycle racer, using data from the Tour de France.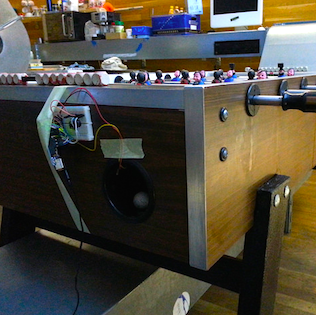 Sensors connected to a fooseball table, collecting data and corelating it to historic pro soccer matches – to make connections like "you're playing like Liverpool-Basel today".
The fascinating projects developed by the creative industry volunteers included hardware projects, software projects and data visualizations. They concentrated mainly on football (Secondlamp, second-screen match app BlitzPoll, ..), cycling (such as deep, historical analyses of Tour de France performances). The prototypes covered both personal apps like Sportee or BeatIt and the organizational level, e.g for the financial analysis of state-funded sport promotion as done in OptiSports or, specifically for Switzerland, the tool called Spörtle. In all cases, the approaches taken were extraordinarily inventive and of amazing quality: the creativity and innovation that could be experienced in these two days in Milan, Sierre and Basel was very impressive indeed.
The data sources used at the event are all available on datahub.io. These datasets include crowdsourced data, data extracted from public websites as well official data releases made available to a broader audience for the very first time. To foster and facilitate the open publication and productive use of open sports data, Open Knowledge is currently incubating an official sports data working group. The group will cover a wide range of issues that can be tackled with sports data: from leisure sport performance data in professional sport to using data for financial transparency and governance in sports institutions. The group is already attracting top-notch experts as well as data-wrangling fans and data journalists, so it's time to join the game now!
Comments